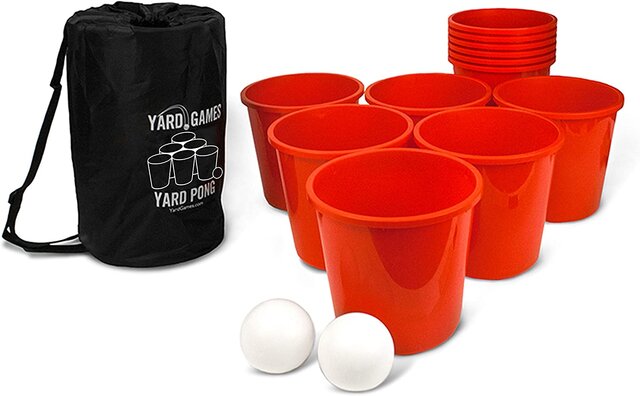 Yard Pong Game!




$45.00

Please call or text to reserve this item.

Yard Pong Game!
Get ready for some backyard fun with our Yard Pong Game! This awesome outdoor game is the perfect addition to any summer party or gathering, and is sure to keep your guests entertained for hours.
Yard Pong is a game that's easy to learn, but challenging to master. It's played just like traditional beer pong, but with larger cups and a bigger playing area. Simply set up the cups in a triangle formation at either end of the playing area, and take turns trying to throw a ball into your opponent's cups. If you make a shot, your opponent has to drink the contents of the cup. The first team to eliminate all of their opponent's cups wins!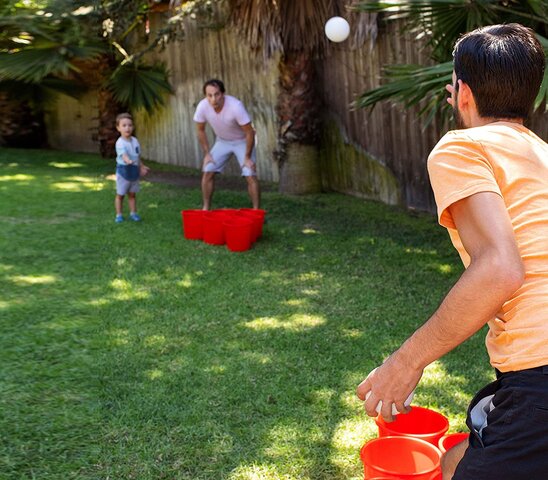 Our Yard Pong Game comes with everything you need to get started, including large plastic cups and a set of balls. The cups are made from sturdy, high-quality materials that are sure to withstand the rigors of outdoor play, and are easy to clean and store when the game is over.
But that's not all - Yard Pong is also highly customizable, allowing you to create your own rules and variations to keep the game fresh and exciting. Whether you're playing with friends or family, everyone is sure to have a blast with this fun and engaging outdoor game.
So what are you waiting for? Order your Yard Pong Game today and get ready for some backyard fun! It's the perfect way to bring people together, create lasting memories, and enjoy the beautiful summer weather.