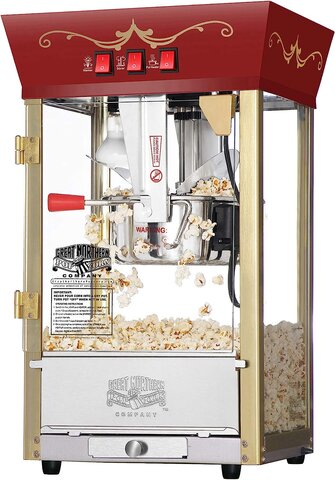 Pop Corn Machine
Movie Theater Quality Pop Corn Machine Rental At your Next Event
Here's our state-of-the-art Popcorn Machine, which is the perfect addition to any party or event. This sleek machine can make wonderful, fluffy popcorn in just a few minutes, giving guests a treat they can't resist.
The Pop Corn Machine is easy to use because it has a simple design. Just add popcorn kernels and your choice of butter or oil, and let the efficient heating system do its job. Every seed pops perfectly, making popcorn that is light, crunchy, and full of flavor.
Convenience is more important than taste. The popping box can be taken out and cleaned easily, and the warming deck keeps the popcorn fresh and warm. This machine is a hit with people of all ages, whether it's a movie night, a birthday party, or a business event.
The Pop Corn Machine is fun to look at as well as tasty and easy to use. Its popping chamber is clear, so guests can see kernels pop into fluffy goodness, which makes for a fun environment. The sleek, modern look goes with any style.
Why buy popcorn when you can make it yourself? With our Pop Corn Machine, you can give your guests mouth-watering, freshly popped popcorn that will keep them coming back for more.