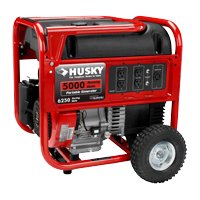 The Best Generator Rentals In Yuba City, Ca
Easy Generator Rentals
Are you planning an event that's too far from an outlet? Don't worry - our generator has got you covered. Whether you're hosting a wedding, a music festival, or a corporate event, our generator can provide just the right amount of power to keep everything running smoothly.
One of the best things about our generator is that the price includes a full tank of gas. This typically lasts for 5-6 hours or more with 1 blower. And if you need more gas, we can provide an extra 5 gallons for just $20. Just make sure to always turn off the generator when filling up the gas tank and make sure the fuel cap is closed tight.
If your event is going to last longer than 8 hours, you will need to bring your own backup gas cans or order an extra 5 gallons from us. We want to make sure that you have everything you need to keep your event running smoothly, so we're always here to help.
One of the great things about using our generator is that it's a reliable source of power that you can count on. You won't have to worry about the inconvenience and potential safety hazards of running long extension cords or using multiple outlets. Instead, our generator provides a consistent source of power that can keep everything from your sound system to your lighting to your food warmers up and running.
So if you're planning an event that's too far from an outlet, don't hesitate to reach out to us to learn more about our generator rental options. Our friendly and knowledgeable staff can help you choose the right size and capacity for your event, and we'll make sure you have everything you need to keep the power flowing.
Make Your Reservation with Angels Party Jumpers Today
Book your party attraction via our online ordering system today! Remember that we've also got water slides, obstacle courses, and bounce houses with slides!