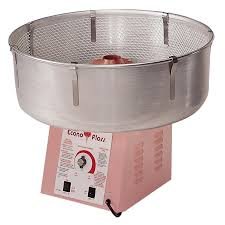 Cotton Candy Machine
Best Cotton Candy machine rentals in Yuba City Ca

This rental includes one flavor Pink or Blue 45 cones


Easy to use: Our cotton candy machines are designed with user-friendliness in mind, making them easy for anyone to operate.


High-quality construction: Made with durable materials, our machines are built to last and provide consistent performance.


Fast operation: Our machines are designed to quickly spin sugar into fluffy cotton candy, so you can keep up with demand at parties, events, and more.


Large capacity: With a generous sugar compartment, you can make large quantities of cotton candy at a time.


Safety features: Our machines are equipped with safety features such as overheat protection and non-slip feet to ensure safe operation.


Portable design: Lightweight and easy to transport, our machines can be taken to events, parties, and more.


Safety First! Follow these instructions:
Read and follow the manufacturer's instructions before using the machine.
Always use the machine on a level, stable surface, away from flammable materials.

Keep children and pets away from the machine while it is in operation.

Do not touch the machine's heating element or spinning surface while it is in use.

Do not overfill the sugar compartment, as this can cause the machine to malfunction.

Use only approved cotton candy sugar in the machine, as other types of sugar can cause damage or create a fire hazard.

Keep a fire extinguisher nearby when operating the machine.

Be sure to unplug the machine when not in use.

Leave the cleaning to us!

Please do not leave the machine unattended while it is in operation.

It is also essential to check the cotton candy machine's compliance with the safety regulations and guidelines of your local authorities.